Filtering elements of fluoroplastic — 4 of FEP type
Intended for cleaning gases and liquids, including aggressive ones (oils, fuels, acids, alkali, galvanic solutions, food products, drinking water, cryogenic fluids) from mechanical inclusions at temperature from minus 50°С to plus 150°С and with differential pressure on the filtering element being not more than 0,4 MPa (4,0 kgf/cm2).
Filtering elements are used at enterprises of power systems, machine building, electronic, chemical and in other industries.
Filtering elements are manufactured in accordance with requirements of TU U 29.2-21219168-001-2002 and have Certificates of Compliance in certification systems UkrSEPRO and GOST R of State Standard of Russia.
Climate version — B, placement category 1, 2, 3 according to GOST 15150-69.
Guarantee operation time — 12 months.
Guarantee storage time — at least 10 years.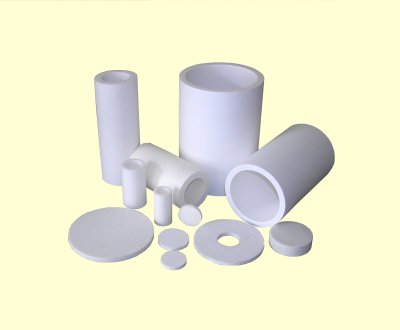 Features
Shape of filtering element

Filtering element view
Geometrical dimensions of filtering element, mm
Filtration fineness, µm
D1

D2
H
Disc
140
—
9
40, 20
140
—
6
5,1
90
—
6
40, 20, 5, 1
50
—
6
40
—
6
Washer
115
36
6
Cylinder
152
130
205
116
94
205
77
51
220
77
51
140
72
48
125
46
34
120
42
30
80
30
20
60